Milkman was a sponsor of the Netcomm eCommerce Forum 2019. For the third year in a row we had a wonderful experience and came back registering an extraordinary interest towards our delivery solutions.
As usual the eCommerce Observatory of Milan's Politecnico University presented the updated data for 2019, which we happily present here for you to read and share.
The total value for eCommerce purchases will grown +15% between 2018 and '19, slowing a little from the previous year (+16%).
Products, for the second year in a row, have grown more than Services, at a stunning +21% vs. a meager +7%.
The Food & Grocery sector wins with a dazzling +39% growth, followed by Home & Living (+26%), Electronics (+18%) and Fashion (+16%).
eCommerce, in 2019, is projected to rise at a mildly encouraging 7,2% of total Retail, gaining a +0,8% on 2018. Still very low compared to other European countries like Great Britain, France and Germany.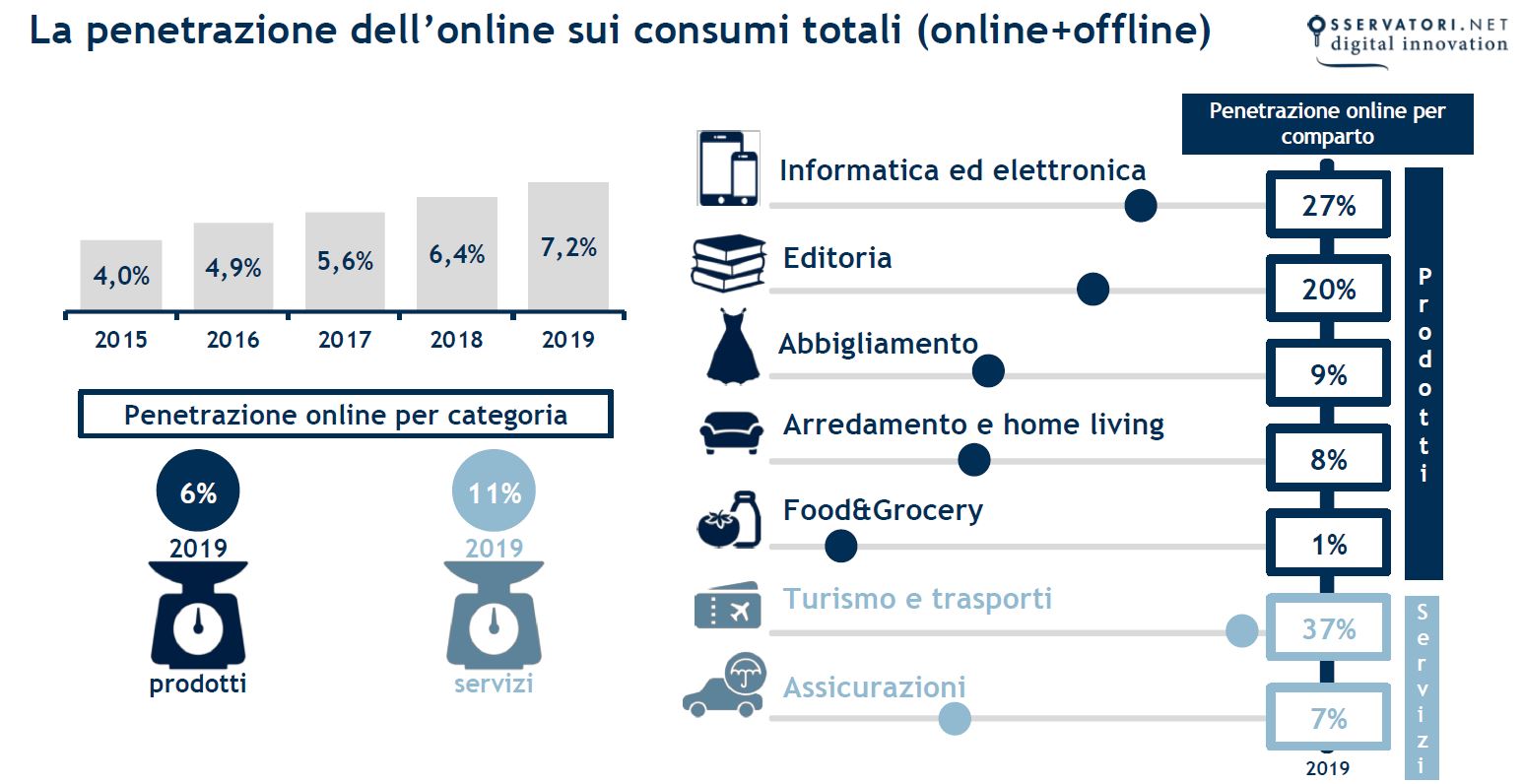 48% of products bought online are acquired through a smartphone. Desktops and tablets are dropping quickly, so the future seems to be solidly in the hands of mobile tech.