Tim Robinson, Chief Executive at Doddle, has been interviewed by the milkman about Doddle's incredible success, the state of on-demand deliveries and much, much more.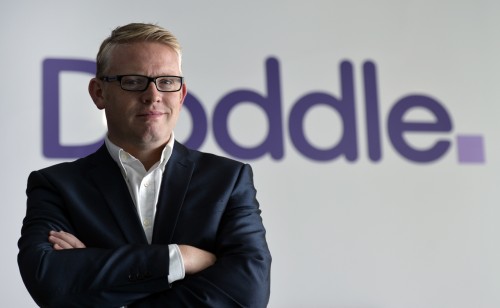 What do you think of the same-day craze that's taking e-commerce deliveries by storm? Is it economically and ecologically feasible?
I cannot deny that the popularity of same-day delivery has taken me by surprise, I didn't see it coming. In and around big cities and urban areas I think it can be sustained, both economically and ecologically, this will be much harder in less densely populated communities. Right now the economics work as same-day is predominantly a premium, paid-for service. I would worry about the long-run implications of this standard of delivery for the service provider if retailers moved toward same-day delivery being low-cost or free to the consumer.
Do you think click and collect points as "THE" solution for a sector that is bending hard under the weight of this incredible growth in deliveries?
I think click and collect hubs are an important solution that has the potential to revolutionise the economics and impact of e-comm deliveries. Things are moving fast in commerce right now so I suspect other solutions will be launched in different geographies. For me, the important factor is how accessible click and collect and new solutions are to consumers and how complimentary they are to a modern consumer's life. At Doddle we are open to all retailers and all carriers, which means a consumer can use us as their "one-stop shop" for all PUDO needs. Solutions which are tailored to just one carrier or retailer will inevitably magnify the costs and challenges of an already fragmented industry.
What about Uber and its possible plans to bring UberRush to the UK?
UberRush is the next natural step for Uber and will add much needed marginal capacity to the final mile landscape in London. Our own Doddle Runner service is growing quickly, which proves that there is a place for bespoke, on demand, to your door services that are provided by sustainable business models. The challenge for Uber Rush in the UK will be their ability to achieve price and service guarantees on a very congested road network that is just getting worse by the day.
What's the strategy behind the geographical placement of a Doddle Point?
We look for sites in densely populated urban areas that benefit from regular daily visits by consumers. Railway Stations, Shopping Malls and Universities all work well for our model and later this Spring we will go live in our first hypermarket locations.
By looking at the photos of Doddle Points I had the impression they might feel like a club, someplace nice and safe where you can easily do your shipping business but even spend quality time in-between commutes. Do you think of Doddle as a style of living? Something that trascends its pure function?
In the main Doddle is a utility but we like to call it a "Sexy Utility", something that our customers enjoy using and feel like they are part of a club, even if the store isn't a club in its own right! Pretty much everyone in the UK is online shopping and handles parcels week in and week out, so if you are going to offer services in this space why not make the environment welcoming and the experience memorable? On average in 2015 a Doddle customer used our services over 15 times which I think says a lot for the standards of service we deliver and our ability to quickly build loyalty with our customers.
Doddle neighbour brings your business into the sharing-economy arena: what do you think about the "sharing" model and about its legal and social effects in the long run?
You are correct, Doddle Neighbour is what would now be described as a sharing economy service. In reality, people have been taking in parcels for their neighbours for decades, it just wasn't formalised or professionalised to any degree. Doddle Neighbour gives a member of the community the chance to run a post office from their spare bedroom and provide less dense communities with access to our retail and carrier partners' products and services. It's the "leave safe" service for the smartphone generation. In terms of legal and social implications of shared economy services, I can only see good things coming from it. It gives people and communities the ability to build valuable services that fit in around their changing lifestyles.
Do Doddle runners move by "green" methods (feet, bicycle, electric vehicle)? How do clients pay for the "send" part of the deal? To what couriers do you trust next day deliveries?
Doddle Runners do exactly as described….they run. Occasionally if the weather isn't being kind or they have an unusually lost distance to travel they will use the London Underground but predominantly they use their own legs! Consumers pay for the service via a bespoke Doddle Runner App, designed specifically to handle the send proposition. In terms of couriers, we ship next day with DPD, UK Mail and occasionally DX. We are in discussion with another big volume courier right now with the intention of adding their services to our proposition later this year.
Did the "collect once in a while" formula have success? I love that because it saves so much traffic and pollution!
It was certainly successful but more so in less urban communities. The pace of life in big cities is fast and there is definitely a culture of "I want it now". That being said our city customers rarely drive and use our services because they are on their daily route to or from work/college so no need for an unnecessary journey.
What are Doddle plans for 2016?
2016 is already our busiest year to date, both in terms of trading and development. We are opening new stores with the aim of adding 60 new locations to our network by Christmas 2016. We plan to bring on several hundred neighbours in the year and continue to grow our roster of retailer partners. Being a relatively new business we are never short of things to do but I am pleased with the progress so far and am really enjoying building this business in this market at this moment in time.