If you take the E out of eCommerce, what are you left with?
Well, technically you're left with 'commrc' but that's not what I mean, as you well know. You're left with commerce, of course.
Just commerce.
If you think that's an overly simplistic way of looking at a complex series of challenges, you may have a point. After all, many retailers have failed in their online efforts despite having a very successful bricks-and-mortar pedigree; being equally successful online requires a different skill set, a different outlook, and different processes. So we can conclude that eCommerce is a separate retail entity. Furthermore, we know – because of the industry we operate in – that it is regarded as a vitally important entity by the retail ecosystem.
But if you are the customer do you really care? I would argue the answer is no, and I'm not the only person who thinks that way.
Writing recently in Forbes, and featured in the last Milkman newsletter, retail consultant Steve Dennis said: "For consumers, it's simply commerce, and retailers that want to thrive, or survive, need to fully embrace a one brand, many channels strategy." Sounds a bit like omnichannel retail, don't you think?
But there's an important truth at the heart of all this stating-the-obvious, and it's something I witnessed being played out right before my very eyes one day in a well known UK fashion retailer – I'm going to obscure their identity to spare their blushes, so let's pretend they are called Big Head.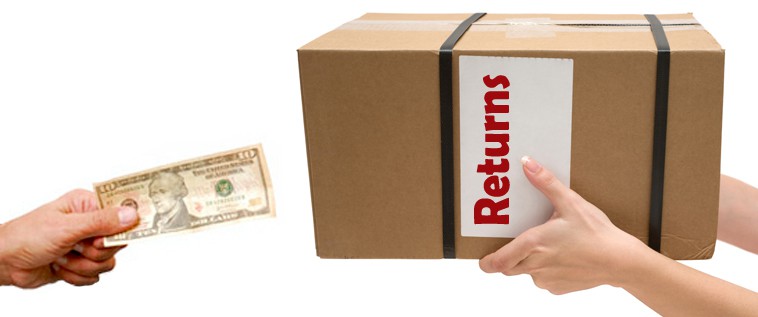 Picture the scene … I was in a Big Head store waiting to be served. The woman in front of me in the queue had something she wanted to return. It was, she explained to the sales assistant, something her son had bought online. It was the wrong size and she wanted to exchange it for the same item in a different size.
But this Big Head store, it transpires, was not directly owned and operated by Big Head – it was a franchised store. Which made the customer's very mundane request suddenly very complicated. The store couldn't exchange her item for one of their own because blah, blah, blah… if you think the average customer is still listening once you've started telling them you can't do a simple thing like exchange a size 10 cardigan for a size 12 cardigan because of the peculiarities of your processes, think again.
Customers don't care about your admin and operational headaches. Nor should they. They should be utterly oblivious to everything that goes on behind the scenes – retail should be like theatre or the movies; as soon as the audience starts thinking about the mechanics of how you did something they forget how you made them feel. Earlier this week, Walmart announced a new easy returns service in-store for online purchases, with one of its senior VPs, Daniel Eckert, citing "thinking about how we can create a more seamless shopping experience" was behind the move.
In the case of Big Head, the problem was – of course – to do with different stock pools, and the customer was left feeling confused, bemused and dissatisfied. It was anything but seamless.
I don't know what proportion of shoppers think to themselves "I'm going to do some eCommerce" when they buy something online, but I'm willing to bet it's not very many. You see something you like, and you buy it. You see a great offer, you take advantage of it. It's the same thought process and emotional journey you'd go on in a physical store … only you can do it in your pyjamas and no one objects.
I expect a similarly small number of shoppers care about where a shop's stock comes from and how it processes returns. They just want things to work. The sooner any retailer reaches the point where it's all just eCommerce to them, the sooner they are likely to be able to make things work seamlessly for their customers, and isn't that precisely what everyone wants?