It was all over the Tech News: Google launched new tools to help optimize Last Mile. It is Google we are talking about, which means the impact will be huge for the entire market. The real question now is: what does it really mean?
It means that the Last Mile can't be neglected anymore. If Google is going to be in it, this simply confirms how critical and powerful this part of the delivery process is and what a big impact it can have.
What does Google really bring to the table? It has no real experience in the Last Mile market apart from writing a heavy check for an Indian hyperlocal delivery startup back in 2019, what it has though, is an immense amount of customers' data that eventually, if this is the direction Google is going, it could make it the largest player in the market.
Is there a bigger plan? Possibly…. if Google starts connecting suppliers, enhancing its Google shop and investing in deliveries, it could eventually compete against Amazon. Some are convinced this is what Google is going for and its Last Mile tools launch could serve as the first tester for it.
From a poll recently run by Milkman Technologies, visibility, choice and control are considered the major focus improvements in the last mile. Shoppers pretend to know when their deliveries are going to arrive directly at checkout time and want to track their orders with the ability to redirect them in case of unforeseen circumstances.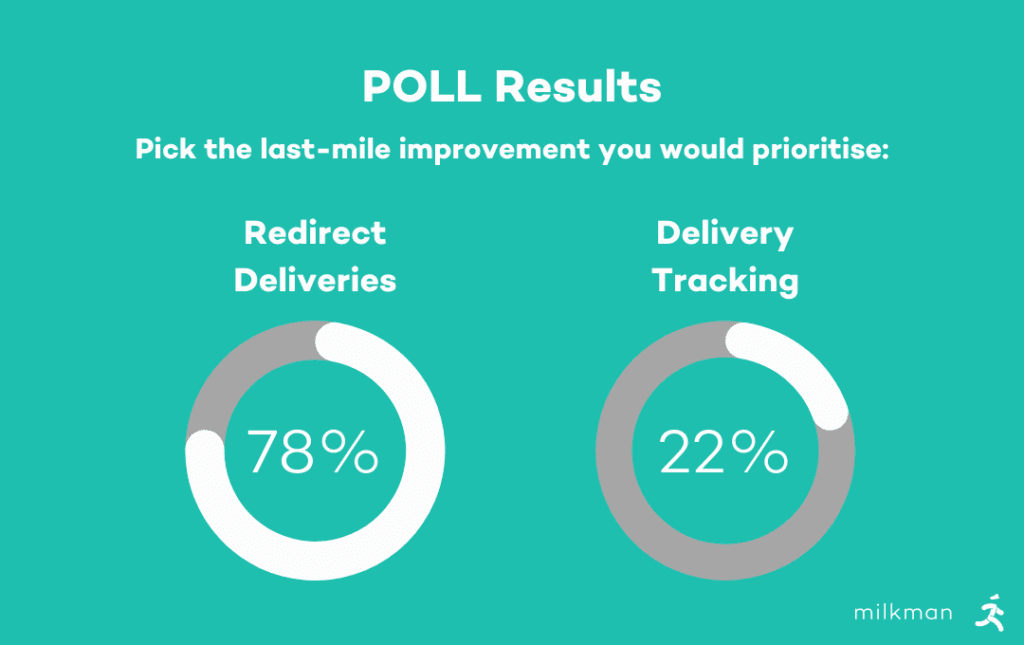 Ensuring that the customer has a great experience should be logistics operators' top concern and only with a tested, top technology and proven track record, this can be provided in the last mile. Nobody can really say if Google can offer all this, only time will tell.
This, even if we are talking about very recent news, is nothing new to Milkman Technologies, which since 2015 has been a SaaS Platform for home delivery to enhance this kind of customer-centric mindset. Milkman Home Delivery Platform has been deployed to connect every single point of the omnichannel experience leveraging planning routes, tracking packages, alerting customers and rescheduling. This innovative technology ensures a sustainable Last Mile, both in economic and ecological terms, thanks to successful delivery rates and customers' satisfaction increases through augmented personalised services.
No matter how big or small the player in the game is, the winner will always be awarded by a happier end customer.