Sixty-four years ago London suffered from what is known as the Big Smoke: the worst pollution event in British (and European) history. For days, in the month of December, the fog, mainly caused by coal fumes, was so thick that public transport, including ambulance service, was suspended. Schools and even theatres and cinemas closed because fog swept inside buildings too. Recent research suggests that the number of fatalities was about 12,000.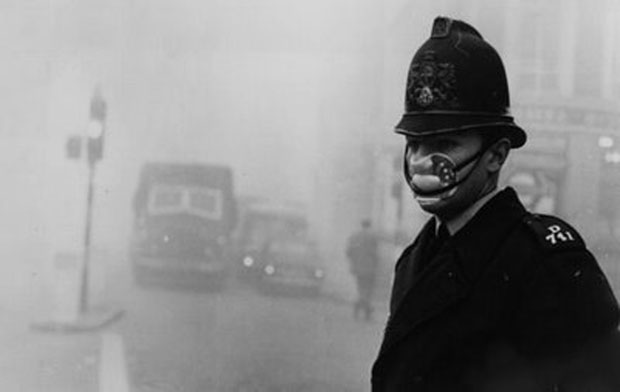 If we take a look at what's happening in China today we realize that nothing has changed: gone are the coal heathers (not everywhere) and are up the gasoline emissions. The crisis is worldwide. No better fares Italy, where traffic has to be occasionally stopped by municipalities to lower the smog rate, with mediocre effects.
Delivery companies, including Startups that offer on-demand same-day deliveries, must feel compelled to help solve this issue. That's because, right now, we are contributing to the rise in pollution: the more people buy online, the faster they want their parcels delivered, and the more four-wheelers we send in the streets.
No matter how many Startups choose to dedicate themselves to bicycle deliveries, motor traffic will always be necessary, both on short and long-distance routes. The future has to be in electric fleets.
The public sector, here in Italy, is starting to adjust: the process is slow, as bureaucracy always is, but the first successful implementations are already operative: 70 public electric vehicles are operating in Florence, 10 in Ferrara, and 60 buses should run in the streets of Rome but only 7 are operative, 35 zero-emission car-sharing vehicles are deployed in Verona (thanks to a private company), similar initiatives are active in most medium-to-big Italian cities.
The private sector, of course, is of capital importance: we should look at the good example set by Te-le-trasporto, an electric-only fleet of delivery vehicles operating in Ferrara, and start, as soon as possible, this necessary revolution.
Benefits, over time, will be enormous: not only in terms of health. Electric vehicles are expensive to buy but cheap to maintain; they have free access to limited traffic zones, and they can ask for access to taxi and bus lanes. They pay fewer taxes and very often is possible to find national or regional incentives to buy them.
As of the end of 2014, a total of 12.000.000 € had been spent by the State in co-funding for purchase. Only 35.000 electric vehicles (and 1500 recharge columns) were on the streets against a staggering  608,1 registered fuel vehicles for every 1.000 citizens (numbers found here).
If things don't change fast Big Smokes will become again a common occurrence: killing ourselves and the planet to receive faster gifts would be a really lame way to die.